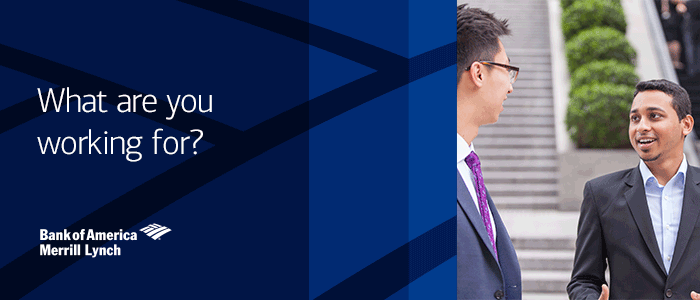 F&Q and Tips
Bank of America Merrill Lynch
What are the requirements to be considered for campus opportunities? 
Each program has individual requirements. However, to be considered for any program, you must be currently enrolled in a college/university or advanced degree program. If you are not currently enrolled, you can visit bankofamerica.com/careers for current experienced hire opportunities.
When do internships take place?
Summer internships usually run for 10 weeks between April and May for India, May and July for Singapore, and June and August for all other locations. Summer internships for Australia usually run for 11 weeks between November and February with Full Time new hires starting in January.
Where can I find out more on campus programs in Japan?
Please refer to the Japan website for more information on how to apply for Japan-based programs at http://www.japan.ml.com/campusrecruiting/
Can I defer an offer?
No, Bank of America Merrill Lynch does not offer you the chance to defer.
If I applied last year, can I apply again this year?
Yes, you may apply to one office and one division per year. If you are declined for the summer program, you can reapply for the Full Time program the following year.
When will I hear from the bank following submission of my application?
We receive a very high volume of applications and endeavor to contact candidates as soon as possible once a decision has been made. You may receive a notification by email or one of our recruiters will contact you to update you on your application. At any point during the process you can log into your account and view the status of your application. Please be aware that email notifications sent from our application system may sometimes go straight to spam folders.
Will I be considered if I don't currently have work authorization for the country I would like to work in?
All candidates will be considered for summer internships and/or full time positions however, the bank reserves its right to discontinue, change or modify its procedures and practices with regard to visa sponsorship as its business needs and, as applicable laws dictate per location. Currently, for opportunities in Hong Kong, Singapore and Japan, the bank will assist in work sponsorship. The bank does not, currently support work sponsorship for opportunities in Australia. For more details or to enquire with regards to a specific country please contact [email protected]