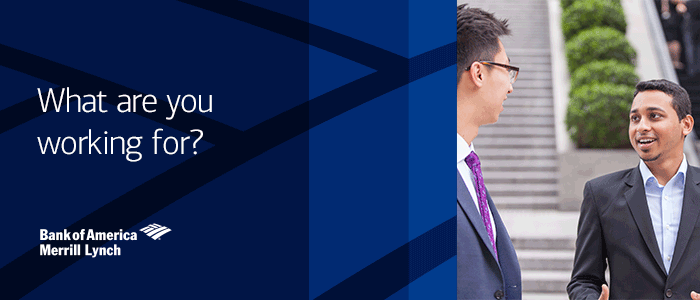 How to apply
Bank of America Merrill Lynch
To get started with the formal recruiting process, candidates are required to make an online application via the Bank of America Merrill Lynch application system. Online applications for most of our Analyst programs comprise of two stages; an application and competency questions, plus a situational judgment test. Both must be completed by the application deadline for you to be considered and the online test must be completed in one sitting.
For our Associate level – MBA program applications, please attach your resume and cover letter in one document, and ensure you apply under the name of the educational institution you are currently attending. No online assessment will be required.
Applications for the Banking Connections pre-internship program for Hong Kong, Singapore and Sydney must also be made online via our events page and include a resume and cover letter.
Industrial attachment recruiting takes place at various times depending on business need and the program typically runs for six months from January to June, or July to December. More information can be found on our website.
The recruiting process varies depending on the program, location and division of your interest. We encourage you to refer to specific job descriptions for further details and confirmation of deadline dates. We recruit on a rolling basis and strongly encourage you to apply early.
The following details the main application deadlines for APAC programs:
Applications for most programs open early August 2017
Australia programs open in March and July 2018
Events on campus and in our office are posted on our Events page.
Application Deadlines:
Pre-Internship Programs
Banking Connections (Hong Kong & Singapore): March 2 2018
Banking Connections (Sydney): August 2018
Internship Programs
Analyst: 27 October 2017
Associate: 3 November 2017 or per your school recruiting timeline
Australia based positions: July 2018
Industrial Attachments
Please also check application dates with your University Careers Service
Full Time Programs
Analyst: 29 September 2017
Associate: 29 September 2017
Australia based positions: April 2018
Japan Programs: please refer to our Japan Careers Website