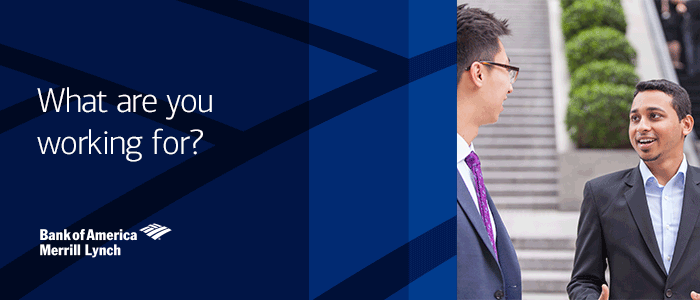 Opportunities with us
Bank of America Merrill Lynch
We offer a variety of opportunities including insight programs, summer internships, industrial placements/attachments and full time roles. The right program for you will be determined by the stage of which you are currently studying and your availability to join the program.
If you are early in your first degree at university, Banking Connections insight program offers you a shorter and more generalist encounter with our businesses where you will not be placed into a specific team but have the opportunity to attend tailored program that will help you develop new skills and learn more about our opportunities in advance of applying to an internship.
Summer internships typically last for 10-12 weeks and attract students in their penultimate year of university who aim to start work full time the following year. The summer internship class is our primary source of hiring into our full time programs. An internship is a great way to get a taste of what a full time role in your team of interest would be like and hone your skills through structured performance evaluations, training, development and social opportunities offered throughout the program.
In Singapore, intern opportunities are offered for students who are in the first or second year of study as well as fixed-term placements such as industrial placements/attachments that take place at varied times throughout the year and can vary in length depending on business need.
Full time Analyst and Associate programs are designed for candidates who are ready to start work upon university graduation. The program format and offering varies by business but all programs offer formal, ongoing training and development opportunities, structured performance evaluations, mentoring support and networking opportunities; all set to supplement your on the job learning and experiences.