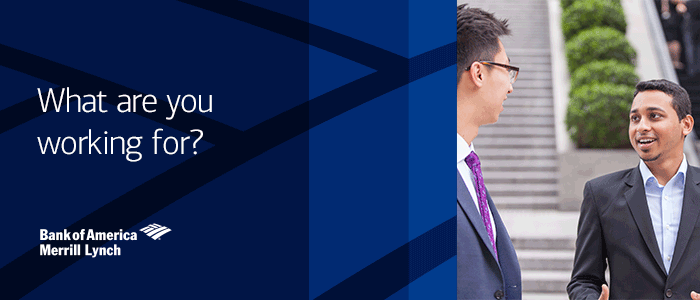 Our Events
Bank of America Merrill Lynch
Come and meet us.
Join our 2018 Banking Connections Program
As one of the world's largest financial institutions, our global connections allow you to create a career on your own terms.
Over three days in our Singapore office, we'll introduce you to the world of banking, work with you on essential professional skills, and give you the opportunity to interact with industry experts and recent graduates at dedicated networking events.
You'll find out more about our 2019 internship programs and where your skills and aspirations best fit.
Students studying any degree discipline, graduating in 2020, with an interest to learn more about our culture and our different lines of business are welcomed to apply. Please apply by 2 March 2018.
Please register at https://campus.bankofamerica.com/events.html
If you have questions, please send to [email protected]
We look forward to meeting you at one of our events. A full list of our events is on our website which is updated frequently so if you can't find the event you are looking for today, keep an eye on our website or follow us on social media to learn more about other opportunities to get to know us.