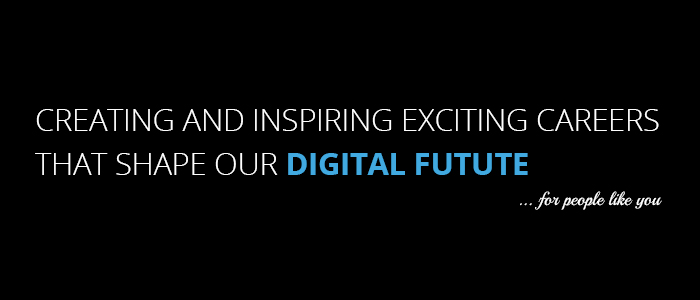 Business Analysis and Business Intelligence
There are thousands of graduates in the market, stand out from the crowd.
Technology is transforming all our lives – developments in robotics, automation, artificial intelligence and big data are creating the careers of the future. Digital careers need intelligent, analytical minds, people who want to make a difference; graduates who desire to be at the forefront of change.
Regardless of your degree subject, we believe all graduates possess the skills to fuel an exciting career in technology. FDM offers numerous career paths for you to choose, and that's why in 2017, we launched the careers of over 1,000 graduates. FDM Group is a FTSE 250 employer with a global footprint working with some of the world's most reputable organisations such as RHB, Ernst & Young, BNP and Avaloq.
How is the programme structured?
Your journey as a Business Analyst/Business Intelligence Consultant will begin at FDM's academy in Singapore, where you will receive fully-funded training and the chance to gain industry recognised qualifications, as well as mentoring and support throughout. Our award-winning Graduate Programme provides a wealth of opportunity to gain transferable skills as well as becoming an expert within your field. After successfully completing your training, you will work with one or more of our clients in Singapore during the two-year programme.
What will I be doing? 
As a Business Intelligence Analyst, you will gain exposure into how a business functions and operates. You could be involved in creating platforms to deliver key insights about the organisation or utilise BI software to improve efficiencies in a process or system, all with tangible results so you can see the success of your efforts.
As a Business Analyst you will work on a variety of projects or business change programmes. Working across technical teams and the wider business, you will gather and refine the requirements from users and turn this into innovative business solutions. You will develop a deep understanding of the business in order to ensure you are aligned with the business' strategic goals and will enjoy dealing with people, being able to speak confidently about both technology and business challenges.
What we are looking for:
Bachelor's degree
Analytical skills
Excellent communication skills and ability to build relationships
Ability to meet deadlines effectively
Big ambitions to succeed within the IT industry
What we offer you:
Fully-funded industry recognised training and qualifications
Key skills development e.g. stakeholder management, communication, planning and Microsoft Excel
A foot in the door to some of the world's most reputable organisations
Mentoring and on-going support throughout your entire FDM journey
Modern and central training academies
Social events and networking
Whether you've been studying for a role in the technology industry or not, we have exciting opportunities available for you. We have multiple start dates all year round, so why not make an application today? Click to apply for the FDM graduate programme. If successful, you will be able to specify your interest for this particular role at a later point in the application process.
With the world at your fingertips, all you have to do is click apply now.
To find out more about our graduate opportunities, please visit https://www.fdmgroup.com/en-sg/sg-home/
20-02-2019
Job type:Graduate jobs
Disciplines:

Engineering, Information Technology, Mathematics, Science

Workrights:

Locations:
Closing Date:31st Mar 2019, 9:59 pm
Search
Enter an employer or university you want to find in our search bar.