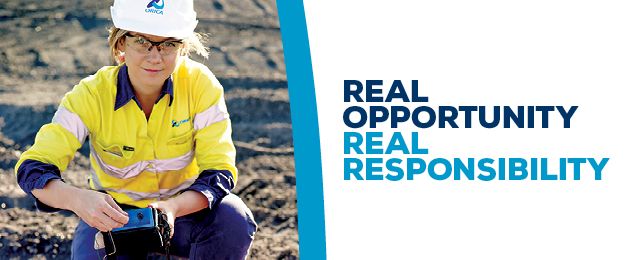 About Orica
A Global Leader
At Orica, we're committed to developing tomorrow's technologies and solving today's challenges for our customers.
Founded in 1874, we have built a proud tradition of leadership, innovation, quality and safety. Today, Orica is a truly global company with a diverse workforce of over 15,000 people that originate from more than 130 nationalities.
Orica is the largest provider of commercial explosives and blasting systems to the mining and infrastructure markets, the global leader in the provision of ground support in mining and tunnelling, and the leading supplier of sodium cyanide for gold extraction.
Orica also supplies general chemicals across a diverse range of markets, including agriculture, building and construction, food and beverage, pharmaceutical and personal care, plastics, pulp and paper and water treatment industries.
Orica has a strong portfolio of manufacturing and distribution assets strategically located across Australia, New Zealand, Asia, Latin America and Africa which enables us to provide valuable supply chain capabilities for our customers.
Global Reach
Orica has operations in more than 50 countries with customers in more than 100.
Orica's strategic positioning within the mining sector allows us to maintain stability through continued global economic uncertainty. The mining and processing segments of the commodities value chain on which Orica focuses are largely influenced by production volumes that demonstrate low volatility, even during times of economic slow-down.
People and Environment
At Orica, we care about our people and our environment. Meeting our environmental, social and community obligations is important to us, our customers and the community.
We believe that our responsible corporate practices will not only enhance our financial performance, but the communities in which we work.
Vision and Value
At Orica, we have implemented a performance-based culture driven by personal accountability for delivering results. We all work toward our vision of providing our customers with 'Clever Resourceful Solutions'.
Within the company the culture is defined by four key principles that guide how we act and behave.
No accidents today
Succeed through collaboration
Find valuable solutions
It's our business
Further information:
Please visit our website: Orica.com/grads