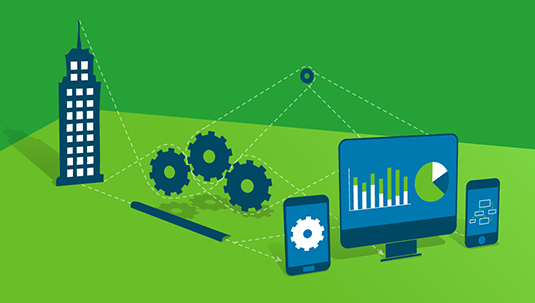 2021 International Graduate Programme – Conduct, Financial Crime & Compliance
Overview
All employees of Standard Chartered are risk managers and take responsibility for the risks in our area of work. This is the Bank's first line of defence. The second is our Risk & Conduct, Financial Crime and Compliance function.
We believe that a healthy risk culture is one where we identify current and future risks effectively, discuss them openly and take prompt actions.
Working with teams across the Bank, Risk and Compliance colleagues take a constructive approach to providing oversight and challenge, and make clear decisions in a timely manner. We're nurturing a diverse and inclusive working environment where colleagues are accountable, open to challenge and feel safe using their judgment to make considered decisions. You can be part of our map to future success, breaking down silos and building out our diversity to drive better insights and decision making.
Your training
RCFCC International Graduate programme aims to develop skilled Risk and/or Compliance Analysts. Risk and Compliance is an emerging and ever expanding area across Banking and the wider financial services industry. A role in R&C means that you will develop a unique skillset by working alongside subject matter business experts across multiple job rotations. This will allow you to develop highly sought after specialist business knowledge and technical skills in a best in class RCFCC function. The RCFCC graduate stream is directed towards a specialisation in Risk or Compliance business in the Bank. Here are some projects you may be involved in:
Risk & Controls identification and management
Improving efficiency, accuracy and maintainability of information (e.g. using Excel / advanced Excel)
Management of on-site regulatory engagements, guidelines and best practices
Preparation of high quality submissions/reports as requested by Regulators, Internal Audit and the Group Senior Management.
Regularly review our compliance policies and processes for anti-bribery and corruption, whistle blowing and more
Be a trusted advisor to our business units and act in the best interests of our clients and customers.
Your career progression
At the end of your 18-month programme, you'll join a role in either Risk or Compliance. This could be in areas such as:
Risk governance
Cyber Risk
Retail Risk
Enterprise Risk Management
Country Risk Governance
Operational Risk
Data Analytics
And many more
What you'll do over 18 months
International induction – This comprises of classroom sessions, case studies, and tailored technical training split by business stream.
12 Months training rotations – After induction, you will spend two months in you focus area and move onto broaden your experience with rotations in Country Compliance/FCC, Country Risk/Credit Risk/Risk Ops, CISO and Group Ops Risk.
6 Months Business rotation – Your last rotation will be six months in your focus area in Risk or Compliance. It's your chance to find the team you fit into best, and begin your Standard Chartered career
Eligibility
You must have an undergraduate degree, we want and encourage applications from candidates from all degree disciplines. And as English is our business language, it needs to be at least one of those you speak fluently. These are our only requirements as our selection and assessment system is designed to measure strengths, fit to our business and cognitive agility, we do not shortlist based on your university and grades.
For our Graduate roles, you must have an undergraduate degree and be eligible to work permanently in the country that you are applying to. If you're applying for a role in the UAE, we may consider applications from nationals of Middle East and North African countries.
14-09-2020
Job type:Graduate Jobs
Disciplines:

Locations:
Closing Date:30th Sep 2020, 3:59 pm
Search
Enter an employer or university you want to find in our search bar.