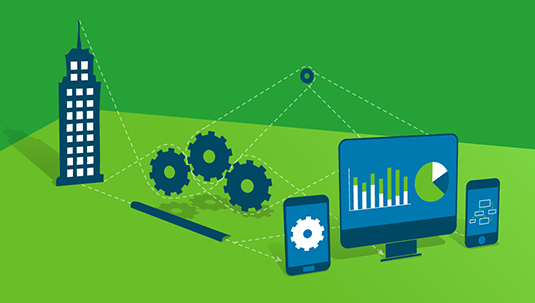 2021 International Graduate Programme – SC Ventures - Singapore
Overview
Technology today is enabling customers to connect directly without the need for financial intermediaries, and the impact of disruption is rapidly finding its way in. Once perceived in a negative context, disruption today is all about finding innovative technological solutions to problems and to reimagine the future. And in our case, to experiment paths and business models, even ones we have never ventured before. We are investing now to create optionality for the future, that's why disrupting through digital is one of our strategic priorities at Standard Chartered Bank.
SC ventures at the Bank aims to enable and accelerate innovation by providing a safe space for different parts of the Bank, and external partners, to collaborate, explore and test solutions to solve real business problems of today, as well as the challenges of tomorrow.
Your training
Your training will be across three main pillars of SC Ventures:
Enabling Innovation - Our eXellerator labs facilitate innovation and culture change across the Bank. It is a platform which supports the Bank's intrapreneurs and clients along their innovation journey. You may be involved in the following:
Complete the Human Centered Design Practitioner course, and provide support in running innovation initiatives
Learn about project and change management by assisting in the programme management of the Intrapreneurs Programme
Support communications (e.g. campaigns) and marketing (e.g. events) across this pillar, including Intrapreneurs Programme and the FinTech Bridge
Investment Fund - We invest in Fintech companies that enable forward-thinking capabilities and manages Standard Chartered Bank's minority stakes in its fintech partners. You may be involved in the following:
Required to work on fund pitch presentation and fund financial model
In the event of a live deal, Graduates will be engaged in the preparation of financial forecasts, investment returns calculations and investment memorandum
Business Ventures - We sponsor and oversee the formation of new business ventures, focusing on disruptive business models to create optionality. We test by incubating, setting up and spinning off businesses that are independent and distinct from the bank. You may be involved in the following:
Graduates will be involved in the overall business management for the portfolio of ventures, including getting updates from relevant venture leads, tracking the pipeline and help in the overall governance across the venture governance groups
Graduates will also be exposed to ventures and facilitate in incubating ventures form Ideation to Build (depending on stage of venture)
Staying abreast of Fintech developments as well as leveraging and connecting relevant fintech's to the ventures. IG may also be exposed to tech side of Venture building (based on expertise)
Your career progression
At the end of your 18-month programme, you can progress on to a perm role within SC Ventures across one of the three main pillars:
Enabling Innovation
Investment Fund
Business Ventures
What you'll do over 18 months
International induction – This comprises of classroom sessions, case studies, and tailored technical training split by business stream.
12 month training rotations – After induction, you will rotate across the three pillars of SC Ventures teams to understand business IT problems and how our experts generate effective solutions for our internal and external clients and customers.
6 month Business rotation – Your last rotation will be six months in your focus area of SC Ventures pillar. It's your chance to find the team you fit into best, and begin your Standard Chartered career.
Eligibility
You must have an undergraduate degree, we want and encourage applications from candidates from all degree disciplines. And as English is our business language, it needs to be at least one of those you speak fluently. These are our only requirements as our selection and assessment system is designed to measure strengths, fit to our business and cognitive agility, we do not shortlist based on your university and grades.
For our Graduate roles, you must have an undergraduate degree and be eligible to work permanently in the country that you are applying to. If you're applying for a role in the UAE, we may consider applications from nationals of Middle East and North African countries.
14-09-2020
Job type:Graduate Jobs
Disciplines:

Locations:
Closing Date:30th Sep 2020, 3:59 pm
Search
Enter an employer or university you want to find in our search bar.