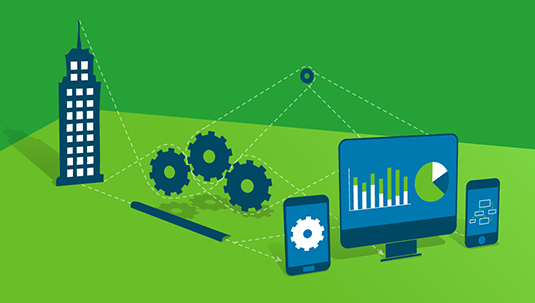 2021 International Graduate Programme – Trust, Data and Resilience - Singapore
Overview
We're digitising our banking services, making it easier than ever for our customers to bank with us. While we are intensifying our efforts to become more digital and sophisticated, so are the cyber adversaries. Cyber-attacks have quickly become some of the world's most prevalent and costly crimes. Cyber-attacks are the #1 global risk of highest concern to business leaders in advanced economies.
Our team
At Trust, Data & Resilience (TDR), our mission is to grow the trust with our clients and regulators by implementing best practice cyber security solutions and constantly evolving our data protection and privacy practices. We aim to achieve this through the smart use of data-driven insights and analytics that drive innovation and transformation at scale while improving the operational resilience of the Bank.
Your training
We have developed an exciting 18-month programme designed to fast track you to an established career in TDR in the Bank. This programme will build your technical and business knowledge through rotations in Cyber Operations, Data Management & Privacy, Training & Awareness and COO Enablement & Change. Additionally, you will be client facing businesses and the wider Technology functions, developing a deep understanding of how IT Services delivered to our customers. You will follow a tailored training and development plan and will be supported and encouraged along the way through buddy and mentoring schemes, and have the opportunity to network with our senior management team.
Your career progression
At the end of your 18-month programme, you'll join a role in Trust, Data & Resilience team and this could be in any one of the following areas:
Cyber Operations
Data Management & Privacy
Training & Awareness
COO Enablement & Change
What you'll do over 18 months
International induction – This comprises of classroom sessions, case studies, and tailored technical training split by business stream.
12 months training rotations – Your first rotation will be in one of the many teams within Cyber Operations, Data Management & Privacy, Training & Awareness or COO Enablement & Change. This will then be followed by an additional 2-3 rotations to allow you to broaden your experience within Trust, Data & Resilience function. This is your chance to find the team you best fit into for you to begin your career at Standard Chartered Bank.
6 months final rotation – Your last rotation will be 6 months in your selected team within Trust, Data & Resilience where your career continues.
Eligibility
You must have an undergraduate degree, we want and encourage applications from candidates from all degree disciplines. And as English is our business language, it needs to be at least one of those you speak fluently. These are our only requirements as our selection and assessment system is designed to measure strengths, fit to our business and cognitive agility, we do not shortlist based on your university and grades.
For our Graduate roles, you must have an undergraduate degree and be eligible to work permanently in the country that you are applying to. If you're applying for a role in the UAE, we may consider applications from nationals of Middle East and North African countries.
14-09-2020
Job type:Graduate Jobs
Disciplines:

Locations:
Closing Date:30th Sep 2020, 3:59 pm
Search
Enter an employer or university you want to find in our search bar.